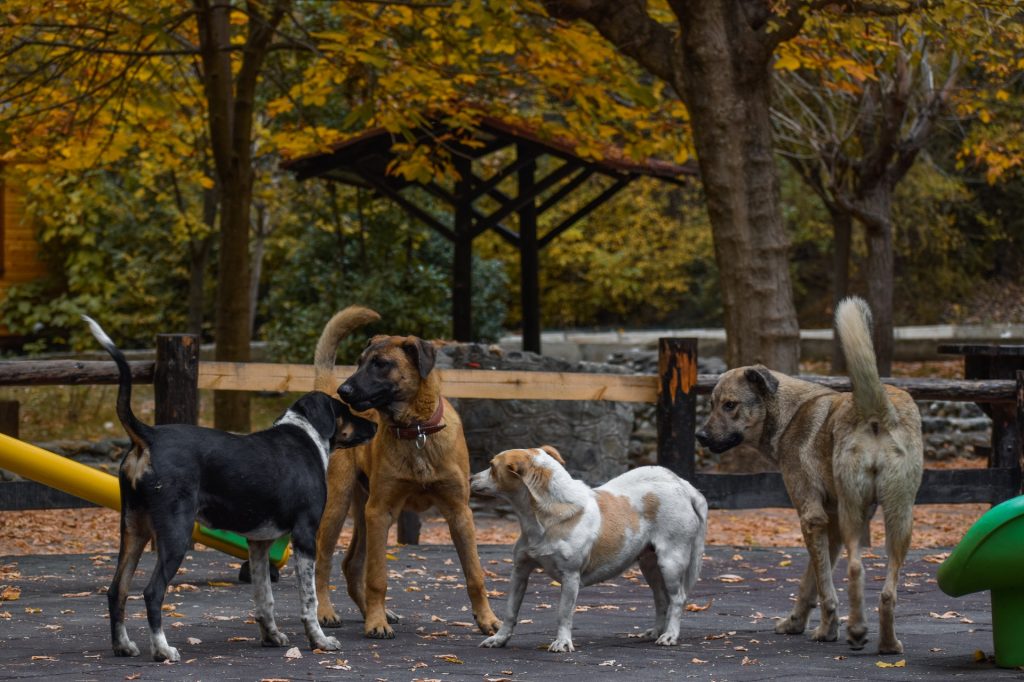 When you go out of town, you want the peace of mind that your pet is safe and well cared for. Rather than having to find someone to stop in several times a day to feed your pet, let them out, take them on walks, and give them some play time, it can be easier to simply board them so that you know all of their needs will be met in a timely manner.
But dropping your pet off at a boarding facility can be stressful because they're in an unfamiliar place, out of their routine. However, knowing what to bring can make the transition a little easier and provide your pet with some of the comforts of home.
Make sure your dog is wearing a collar with a tag that has their name and a contact number. If they are licensed, that tag should be on their collar too. An added layer of protection is to have your dog or cat microchipped as well. Although they will be in a secure facility and supervised, you can never be too safe. If an emergency should occur, it makes it easier to identify them and you.
Single Serving Bags of Food
Make sure your pet is sticking to their regular diet by bringing individual bags of food that are pre-measured for each meal. You know they won't be getting too much or too little, and it is easy for the staff to grab the appropriate bag and feed them. You may want to pack a little extra as well, just in case your travel plans are interrupted and your pet has to stay an extra day or two. Add in some treats too for an added bonus; just let the staff know when they should be given, or how many your pet can have.
If your pet takes any medication, don't forget to pack it with their things. You may want to leave their medicine in its original packaging so there is no confusion as to whose it is, what it is, or how and when it is administered. You can also include written directions explaining how you typically give your pet the medication, such as mixing it in with their food, or putting it inside a small treat.
Pack a favorite blanket or toy with your pet's belongings too. This gives them something that they enjoy to keep them comfortable or entertained and that smells like home. Don't forget to write down everything you bring so that you know what is there and what you should be coming home with.
If there is anything else that the staff needs to know about your pet, write it down! Are they terrified of storms? Do they love to run and play with other dogs? Do they not get along well with other animals? These are important things to share.
Don't forget to bring up-to-date information regarding their vaccinations or any medical conditions they have, along with emergency contact information such as who should be called while you are away, and who their veterinarian is.
Give your pet a vacation of their own while you are away by boarding them at Lake Wylie Pet Resort. You can even schedule them to get bathed and groomed during their stay! Contact us today to book your pet's spot and review what you should bring along.