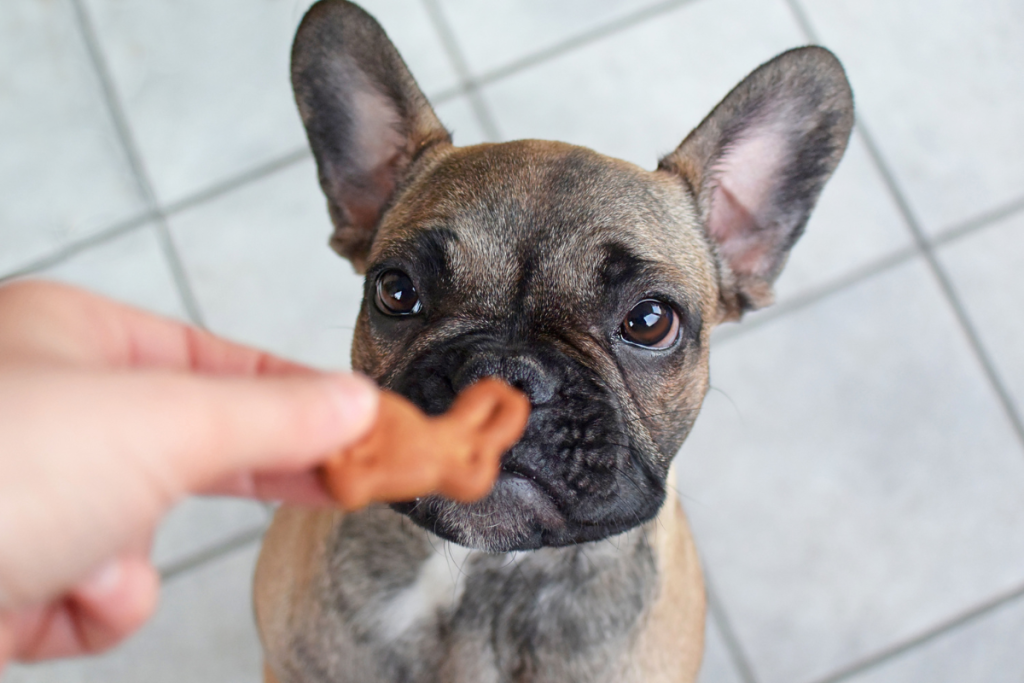 Giving your dog the occasional treat can be a wonderful way to reward them and show them you care. February 23 is National Dog Biscuit Day and a great time to try your hand at making some homemade treats for your pup. It can be a lot easier than you think, and you can find tons of recipes online, especially if your dog has certain dietary restrictions.
Homemade dog treats can serve multiple purposes. They can be offered as a quick snack in moderation, but small treats can also be perfect for an immediate reward and positive reinforcement while training your dog. If your dog takes medicine, you may be able to give it along with a treat, or hide the pill inside. Depending on what ingredients you use, homemade treats can also give your dog an extra nutritional boost.
Common Dog Treat Ingredients
There are many different ways to make dog treats. If your dog likes something cold, you can make frozen treats and store them in the freezer. Baked treats often use flour, eggs, or oil to create a base that won't crumble too easily. You can use different types of flour depending on your preferences or your dog's needs. Other common ingredients include:
Peanut butter (xylitol-free only!)
Sweet potatoes
Carrots
Apples/Applesauce
Bananas
Pumpkin puree
Bacon
Chicken broth
Beef broth
Double-check to make sure you're not using anything that could be potentially toxic to your dog such as chocolate, macadamia nuts, walnuts, grapes, raisins, avocado, onions, or garlic.
Forming Treats
Silicone molds are the perfect tool for making dog treats. There are tons of fun shapes and sizes to choose from. Switch things up based on what you're using the treats for (training vs. a snack), the size of your dog, the holiday or season, or the treat recipe. Once baked or frozen, the treats should easily pop right out of the mold to be stored.
Homemade dog biscuits make a wonderful treat for your dog, or a gift for family and friends. You can feel good knowing exactly what ingredients are in the treats you are giving your pet, and you can tailor these homemade goodies to what your pet likes. Just be sure that you are giving treats in moderation, as the bulk of your dog's diet and nutrition should come from their dog food. Too many treats can cause them to gain weight and interfere with their health.
Give your dog a little extra love and attention this month by making your own dog biscuits. These goodies can be a wonderful surprise for when you return home from a trip and pick them up from being boarded at Lake Wylie Pet Resort. Schedule your dog's next stay by contacting us today. Have peace of mind knowing your dog is being well cared for while you're away.