February is American Heart Month and the perfect time to pay a little more attention to your dog's heart health. Just like humans can develop heart disease and cardiovascular disease, dogs can too. While heart disease is genetic in some dogs, it can also develop as a result of aging, injury, or illness, putting all dogs at risk. Taking steps to protect your dog's heart can enhance their overall health and well-being.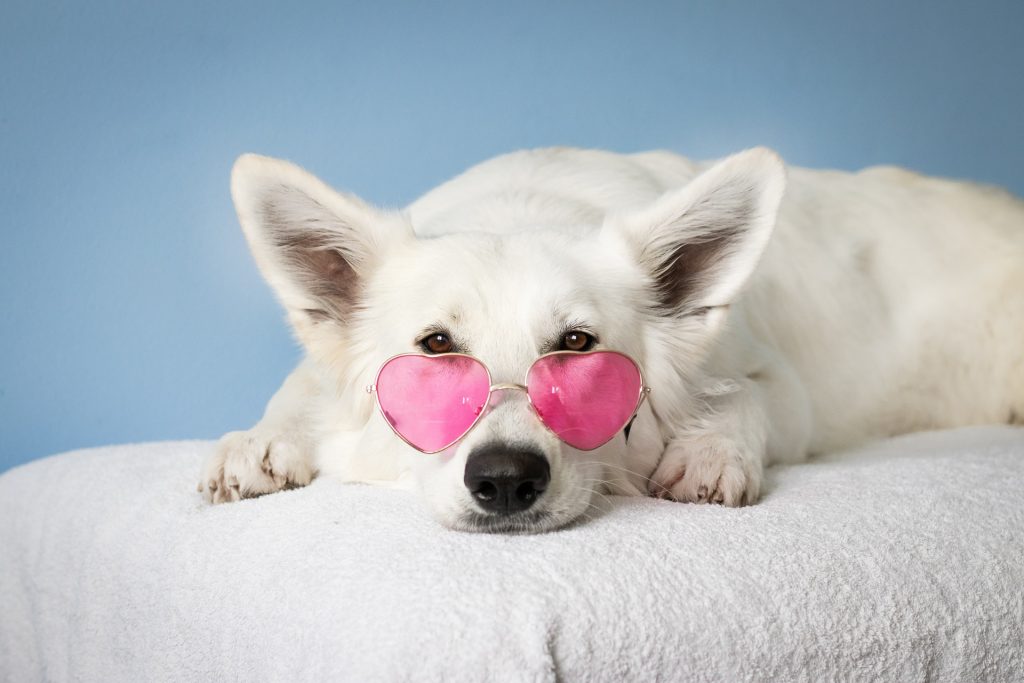 Get moving!
A great way to keep your dog's heart healthier is through exercise. Make sure your pet engages in some rigorous physical activity every day that gets their heart pumping. Throw a ball in the backyard, go for a run, play tug-of-war, let them swim, or take them to the dog park. Even if they are at a healthy weight, they still need to keep moving and exercising.
Watch the snacks.
Feeding your dog too much table food or too many dog treats is not good for their heart health. Select a dog food that contains natural ingredients and provides them with balanced nutrition. If you are giving them the occasional snack, aim for fresh fruits or vegetables such as carrots, broccoli, or apple slices.
Prevent heartworm disease.
Heartworm disease can also take a major toll on your dog's heart health. This disease is spread through infected mosquitoes and can lead to heart failure. Fortunately, there are preventive medications you can give your dog each month to keep heartworms away. Talk to your veterinarian about what preventive treatment is best for your dog.
Clean their teeth.
You visit the dentist twice per year and brush your teeth every day, but how often do you pay attention to your dog's teeth? If left untreated, gum disease and other dental problems can allow bacteria to get into your dog's bloodstream and make its way to their heart. Do your part to keep tartar buildup down, and have their teeth checked regularly at vet appointments or if you notice anything amiss.
Get regular checkups.
Annual checkups are an essential part of protecting and enhancing your dog's health. If caught early, heart disease can be treated to provide your dog a better quality life and manage symptoms. Here are a few signs of heart disease to be aware of:
Shortness of breath
Fatigue
Coughing after exercise or at night
Sudden weight loss
Swollen abdomen
Pale gums
If you notice any of these symptoms, or something just doesn't seem right, take your dog to the vet to have them checked out. While not all causes of heart disease are entirely preventable, you can take steps to make sure your dog is in as good of health as possible.
If you're heading out of town, board your dog (or cat) at Lake Wylie Pet Resort so you have peace of mind that they are safe and receiving exceptional care and attention. They'll be able to exercise, play, and socialize with other dogs, and you don't have to worry about someone stopping by your house to feed them or let them out. Contact us today to schedule your pet's stay!