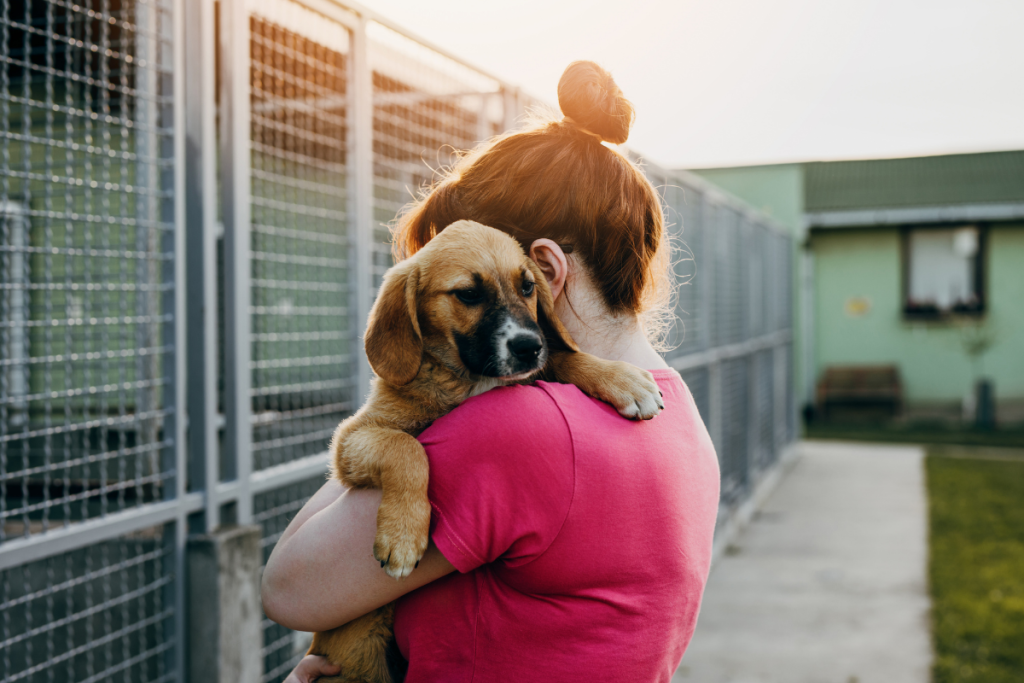 Shelters across the country become a lifeline for animals that are lost, abandoned, homeless, or facing other situations where they are unable to remain with their owners. These pets are looking for loving families to adopt and care for them. Rather than buying a puppy or kitten from a breeder, there are many benefits of choosing a shelter pet instead.
1. You are saving a life.
Shelter animals are looking for another chance to find a forever home. There is often nothing wrong with these animals. They may have landed at the shelter because their owner was unable to continue caring for them, moved somewhere that does not allow pets, or lost their home. Sometimes animals come to the shelter because they were part of an unplanned litter, and the owner cannot keep them all.
When you adopt, you not only get a wonderful new addition to your family, but you open up space in the shelter to accept more animals who could benefit from adoption. Unfortunately, animals are euthanized every day due to overcrowding and not enough families to adopt them.
2. You can find a pet that is the right fit for you.
With puppies and kittens, it is difficult to know their personality and what they will be like as they get older. When animals are surrendered, their owner can let the shelter know about their upbringing, behavior, likes, and dislikes, as well as their medical history. For stray or abandoned pets, the staff spends time with them and gets to know their disposition. This enables them to better match you with an animal that fits with what you are looking for. There are also many different breeds to choose from.
Plus, there are often many older animals available, and they can be a great choice for first-time pet owners because they are already trained and housebroken, and they are usually less energetic than a puppy or kitten. These animals are looking for a safe, loving home to live out the rest of their lives.
3. Adoption is less expensive than buying a pet.
Adoption fees tend to be less than what it costs to purchase a pet from a store or breeder. The shelter also usually makes sure the animal is spayed or neutered and any health issues are addressed. The animal might also be microchipped as well. That can add up to a lot of savings.
4. It is a rewarding experience.
You can feel good about adopting a pet and giving it a good home. You are giving back and supporting the community, as well as adding more love into your family. Owning a pet can help boost your mood, promote physical activity, reduce loneliness, and teach children responsibility. You can also share your experience with others to raise awareness and encourage them to adopt from a shelter as well.
Whether you are looking to get your new dog groomed or need to board your dog or cat while you are away, know that they are in good hands at Lake Wylie Pet Resort. Every pet is treated with care and compassion. Contact us today to schedule your pet's next stay!