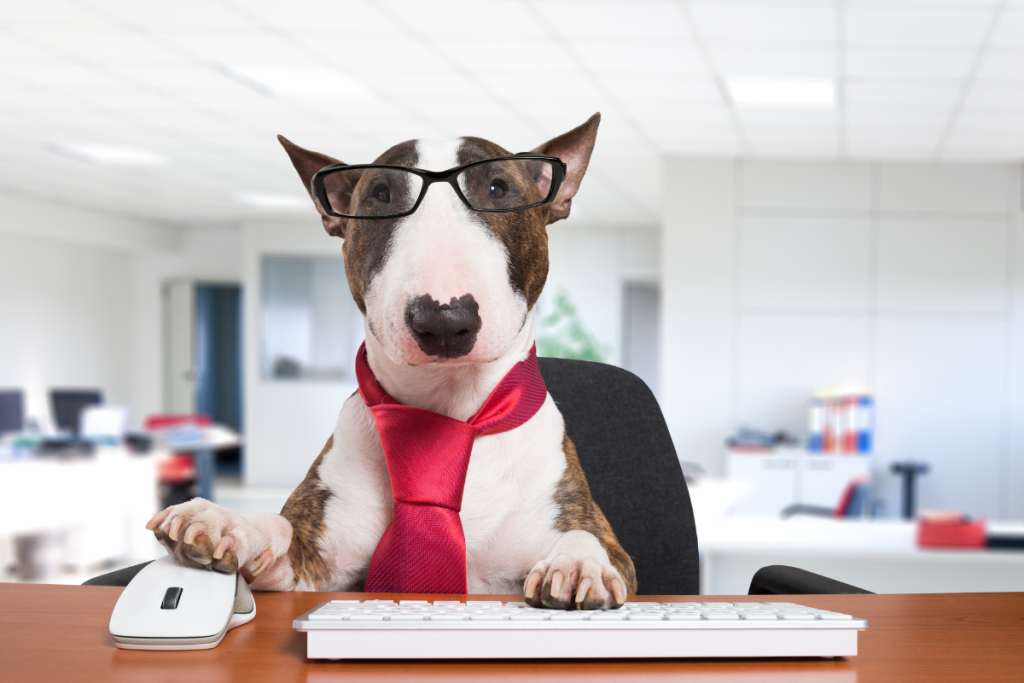 While some offices are very professional and not appropriate to have your dog running around, others are more casual, and your pup could be a welcome addition. June 20-24 is Take Your Pet to Work Week, so whether you just take your dog along for the day or they become your newest co-worker, here are some ways to make this endeavor run more smoothly.
Make Sure It's Okay
Don't assume that everyone in your office likes dogs or can be around them. Ask around to make sure no one is allergic, has a fear of dogs, or would simply prefer you not bring your pet in. You'll also want to double-check that pets are allowed in the office or if there are spaces such as cafeterias or lunch rooms where they are prohibited.
Consider Your Dog's Personality
Is your dog fearful of new people? Do they constantly bark at unfamiliar sights or sounds? You want to make sure your dog would be a welcome addition and not a distraction. Ensure that they can follow basic commands such as sit, stay, and come, and that they are potty trained. Also consider whether your dog would be comfortable in your office, or if it may be too busy, noisy, crowded, or dangerous.
Prepare Your Space
Have a designated space for your pet to hang out. If you don't have an office with a door, you may want to bring a gate to put across the entrance to your cubicle. You could also bring their bed or favorite blanket so they know where to settle down. Check for any potential hazards such as chemicals or foods that are sitting around, or objects they might chew on and make sure these items are secured.
Adjust Your Schedule
Make sure you have time to periodically take your dog outside to use the restroom and stretch its legs. Is there green space nearby where you can go? If you know you have a busy day with a lot of calls or it's not easy or practical to leave, it may be better to leave your dog at home, especially if they are high energy.
Keep Them Entertained
Squeaky toys should definitely be avoided as they may annoy your co-workers. Pick something quiet like a bone, stuffed toy, or Kong. You may also want to bring some puzzle toys to keep your dog busy, along with some treats and their food and water. Make sure you have enough time to pay attention to your dog and they have things to do so they don't become restless and noisy.
Be Reasonable
If your office would not be a good fit for your dog (or it causes too much disruption or distraction to others), you may be better off leaving them home. Consider signing your dog up for doggie daycare instead, or boarding them at Lake Wylie Pet Resort so you know they're getting the care and attention they need when you can't be there and are not getting into trouble. Contact us today to book your dog's next stay.