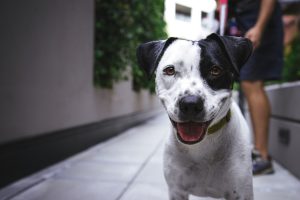 In a perfect world, you could take your dog with you anywhere, anytime. But in reality, you're often forced to leave your dog behind for work trips, vacations, or emergencies. When you can't be with them, you want to ensure that they're safe and well cared for. Sometimes you may be able to leave them with another family member, a friend, or a dog sitter, but this isn't always possible. You may find that the best option is to board your dog at a kennel or pet care facility.
If you're not used to boarding your dog, here are some things to keep in mind:
Update their Vaccinations
Many facilities require dogs to be vaccinated for rabies, Bordetella, and distemper. Do this early so the vaccines have time to take effect. You may also want to make sure your dog has current heartworm, flea, and tick protection as well. Talk to your veterinarian about what vaccinations or medications they recommend prior to boarding.
Carefully fill out any forms provided by the boarding facility. They often want to know about your dog's health, temperament, behavior, likes and dislikes, routine, veterinarian, and other basics so they can provide the best care possible. Make sure you have included current emergency contact information and updated your dog's identification tags or microchip too.
You're typically asked to provide your own dog food. Make things easier by pre-bagging food into individual servings. This way, you know your dog is getting the proper amount to eat and you have packed enough food for the duration of their stay. It also makes it easier on the staff because it's premeasured and they just have to pour it into your dog's bowl.
Help the facility feel a little more like home by bringing some of your dog's favorite belongings. It could be their favorite toy, a blanket they like to lay on, or a bone to chew. Check with the facility first to see what you are allowed to bring along.
If your dog is not used to being boarded, or you're trying out a new facility, it can be helpful to let your dog (and you) check it out ahead of time. If the center offers doggie daycare, you may want to sign your dog up for a day or two in advance so they can meet the staff, get used to the facility, interact with the other dogs, and feel a little more comfortable when you board them.
Boarding can be a fun experience for your dog allowing them to socialize and experience new things while you're away while also giving you peace of mind that they are safe and being taken care of. Lake Wylie Pet Resort offers luxury pet boarding to make your dog as comfortable and relaxed as possible. There is plenty of space for them to run and play under the watchful eye of trained staff, followed by time to unwind in a cozy suite of their own. Contact Lake Wylie Pet Resort today to learn more and make your dog's boarding reservation.