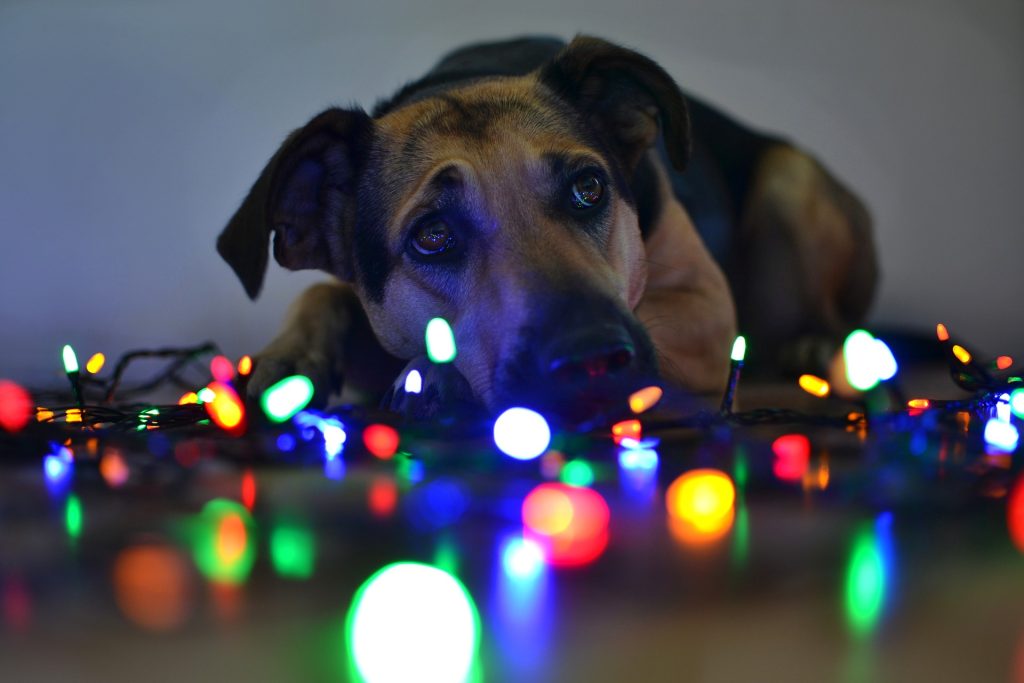 As 2019 winds to a close, there are plenty of holidays to lead the way. From decorating for Halloween to gearing up for New Year's, your home is likely to go through several décor changes. As you're getting festive, don't forget to keep your pet's safety in mind. There are many things that can pose a risk to their well-being that some people overlook. Double-check your home for any potential hazards and make sure all family members are aware of steps to take to keep your pet safe.
Tie Up the Tree
If you're setting up a Christmas tree this year – whether real or artificial – make sure you secure it in place. You may need to add some weight to the base or tie it to the wall or another sturdy object with some thin rope or twine. You don't want your tree to accidentally fall over and harm your dog or cat. Along the same lines, make sure to keep your furry friend away from the water around the base of your tree as well because they can become very sick if they drink it.
Decorate Thoughtfully
Although tinsel can be sparkly and fun, it can pose a major hazard to your pet if they eat it. Those tiny strands can obstruct their organs, so you're better off skipping it all together as a tree trimming. When placing ornaments, keep anything fragile or edible toward the top of the tree and out of your pet's reach.
Be Cautious with Plants
If you have poinsettias, holly berries, ivy, mistletoe, azaleas, lilies, or other plants around your home for the holidays, you'll want to place them higher up on a table or counter and watch for any leaves that may fall to the floor. Double-check to see which plants are toxic to pets before buying them.
Keep Candles Out of Reach
Candles can not only burn your pet, they can set fire to your home as well if left unattended or knocked over. If you are using real candles, make sure you keep a close eye on them and keep your pets away. Your flickering pumpkins or menorah can look especially attractive to a curious kitty. Even with electric candles, you'll want to secure the cords so your dog or cat doesn't become tangled up or start to chew on them.
Build a Barrier
Keep your pet a safe distance from the tree, plants, gifts, food, and other items you don't want them to have by putting up a gate or two. Limit their access to certain areas especially when you're not around to keep a careful eye on them. If there are going to be a lot of people and activity going on, they may be safer – and more comfortable – in a quiet room on their own.
If you're going away for the holidays or have lots of travel and activities planned, consider boarding your dog or cat at Lake Wylie Pet Resort. They'll be safe from all the commotion while still receiving plenty of attention and stimulating exercise. Contact us today to schedule your pet's stay this holiday season!