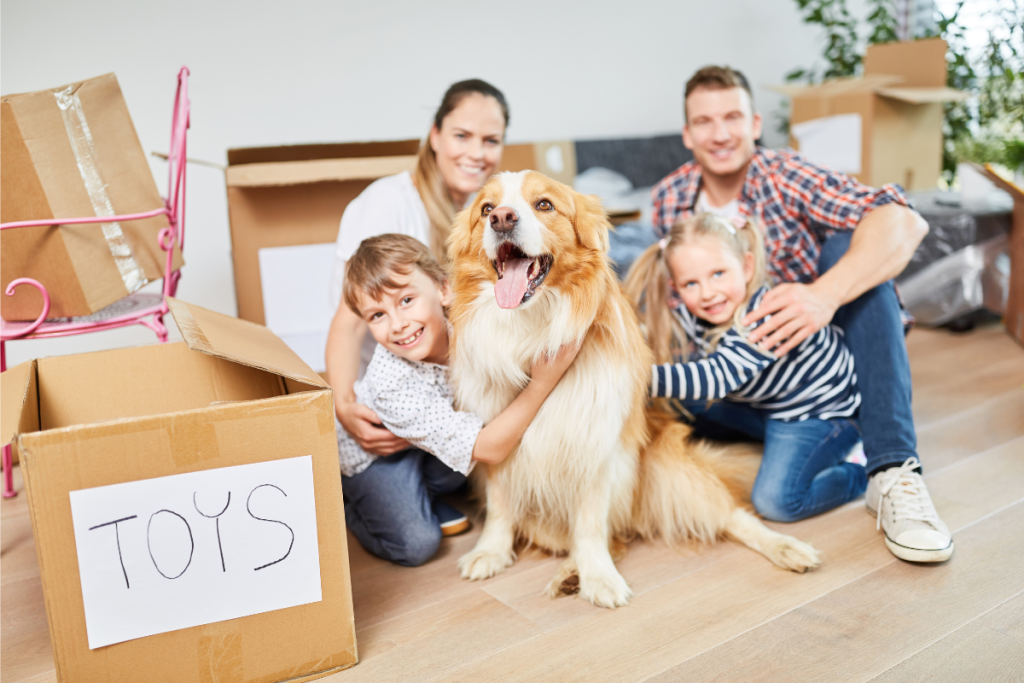 Moving into a new home can be an exciting adventure, but it also comes with a lot of packing and planning. Whether you're moving across town, across the state, or across the country, you want to make sure your pet stays safe during the transition so they can enjoy your new home too.
Update Their Microchip and Tags
Having your pet microchipped can add an extra layer of protection. Go online and double-check that all of your contact information is correct, including your new address. If your dog or cat should happen to slip out, you want to make it easier to reconnect them with you. Don't forget to update any ID tags on their collar too, and make sure they're wearing them throughout the trip.
Pack Their Supplies Together
Put all of your pet's belongings in one box if you can so you have access to everything you need in one convenient location. Pack a separate bag with things you'll need during your move to keep them healthy and comfortable, such as food and water, treats, a toy or two, and comfortable bedding for their crate or carrier.
Things can get a little chaotic before a big move. You have boxes to pack, furniture gets moved, and people are going in and out the door. This can be a lot for your pet to handle. Boarding your dog or cat while you're packing and the movers are loading everything into the truck can keep them safe and reduce their (and your) stress level. You can rest easier knowing that they are not in the way, won't escape out an open door, and are not anxious about all of the changes happening around them.
Depending on how far you are moving, you may want to board your pet near your old home and pick them up before you leave or after you've gotten things settled. Or, you may want take them early to a boarding facility near your new home and pick them up once you've moved in and gotten things more organized. It's easier to position furniture and move boxes around without a dog or cat under your feet. Once your home is more put together, then you can bring them in and let them explore their new surroundings.
Reducing the chaos and stress of moving as much as possible for your pet can help them to feel more at ease and prevent them from getting spooked and running off. You will know that they are safe and secure at a boarding facility, and all of their needs are being met while they relax and play with other animals.
If you are in or around the Lake Wylie, SC area, board your pet at Lake Wylie Pet Resort while you are packing, unpacking, or traveling between homes. We offer boarding facilities for both dogs and cats, and you can have your dog bathed and groomed before you pick them up. Contact us today to schedule your pet's stay!