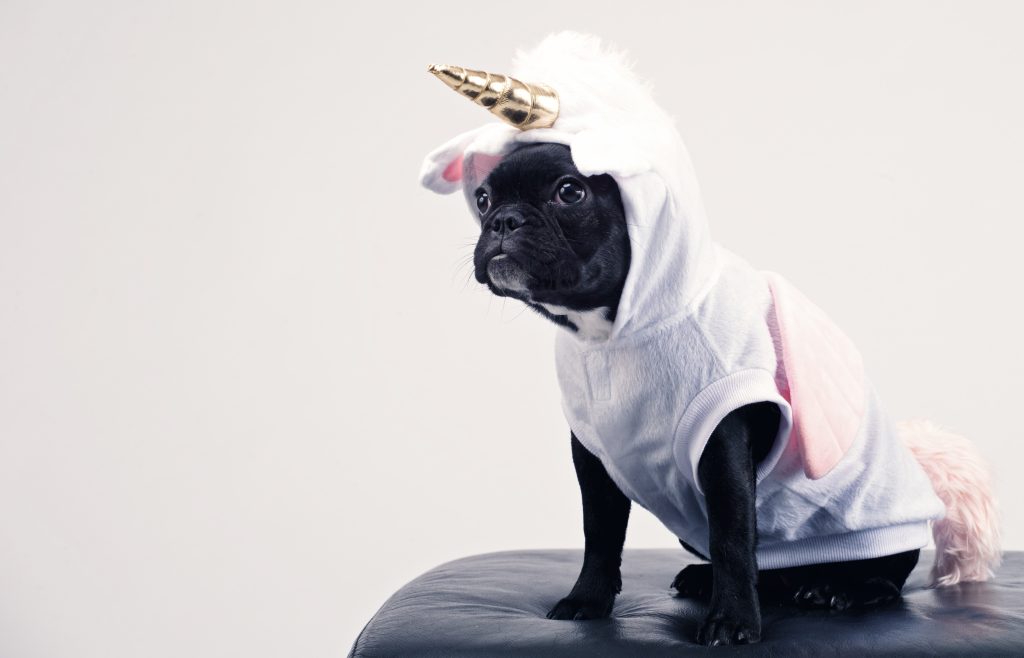 As the scary decorations go up, costumes are chosen, and pumpkins are carved, there's no denying that Halloween is just around the corner. But as you and your family get ready for the festivities, have you considered your four-legged friends? You equip your kids with flashlights, phones, and chaperones, but what are you doing to keep your pets safe?
Keep Your Dog Indoors
Though your dog may be friendly and laid back, the best place for them on Halloween is still indoors. First of all, you never know which children may be scared of dogs or have allergies. Second, you never know exactly how your dog might react to the activity of lots of children in costumes – some of which might light up or make weird noises. Plus, the constant ringing of the doorbell or shouting of "trick-or-treat" could agitate or confuse them. You don't want your dog to act out or run off because they're scared. Keep them safely tucked away inside your home instead.
Skip Sweet Treats
Make sure the candy your kids collect – or that you're handing out – is out of your dog's reach. The last thing they need is to feast on chocolates, which can make them incredibly sick and be potentially fatal. Sticks from lollipops and wrappers on candies can also be a choking hazard. Stick with giving your pup a treat of their own such as a dog biscuit or some carrots.
Avoid Candles
If your dog is anywhere near your Halloween decorations, make sure you avoid using real candles. You don't want your pet to get excited (or scared) and tip over your pumpkins leaving a puddle of melted wax and potentially starting a fire. Flickering lightbulbs work great in pumpkins, and you can get battery-operated lights in different colors.
Dress with Care
Sometimes those cute dog costumes are too much to resist. If you do choose to dress up your dog for Halloween, make sure their costume fits comfortably and doesn't restrict their movement or breathing. Ensure that they can see and hear well too. You also want to make sure that they don't mind wearing it. If your dog is irritated by the costume, there is a greater likelihood that they'll start chewing on it which could be a choking hazard. You also don't want them to get injured trying to get the costume off.
Halloween weekend can become very busy with trick-or-treating, parties, and other events. If you know you'll be in and out a lot, or that there will be a lot of people at your house, you may want to consider simply boarding your dog for the weekend at Lake Wylie Pet Resort to keep them safe. You know they won't have to listen to doorbells ringing, kids running and yelling, or loud music, and they won't be distracted by flashing lights. Instead, they'll be relaxing in a quiet, comfortable dog suite where all of their needs are met. Contact Lake Wylie Pet Resort today to reserve your dog a spot for the weekend!