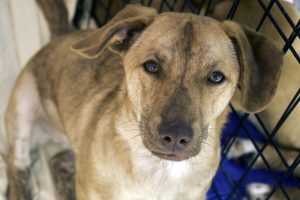 There's a reason dogs are referred to as man's best friend. They can be an incredibly loving, loyal, and playful companion who quickly becomes a part of the family that you can't imagine your life without. But just because you had a dog growing up or are an animal lover doesn't necessarily mean that right now is the best time to adopt. There are many things to take into consideration before bringing a dog into your home.
Are you ready for the commitment? Many dogs have a lifespan of 10 to 15 years – or more! Depending on what age the dog is when you adopt it, you have a lot of years together ahead of you. Does that realistically make sense for where you are in your life? If you're still living with your parents, in college, or have a job that involves extensive travel, you may want to hold off until you're more settled.
Plus, dogs are entirely dependent on you to meet their needs. They cannot buy their own food, schedule their own vet appointments, trim their own fur, or tell you when something is wrong. Make sure you're able to stay on top of these things and have some quality time to spend just hanging out with your dog giving them the love and attention they desire (and deserve).
Is your family on board? It's usually not too hard to get kids excited about a new dog, but is your partner fully committed to the idea as well? Everyone needs to work together and take turns walking, feeding, brushing, and playing with the dog so one person does not get burned out feeling like all of responsibility is on them. Have a family discussion about the responsibilities of owning a dog and what each person can do to help out.
What age dog is right for you? Puppies are super cute and cuddly, but they're also typically high energy and need to be trained. However, since you get them young, they'll often be a part of your family for longer and be able to grow up with your kids. Older dogs can make a wonderful first pet because they are usually calmer, already trained, and socialized to be around other people and animals. Plus, they still need a loving home to live out the rest of their lives too!
Do you have the right space? Make sure you have plenty of room for your dog. You don't want to cram a large dog into a tiny apartment or a dog that loves to run into a house with no yard. Check into community resources to see where there are dog parks, trails to walk, and space for your dog to explore. This is especially important if you live in a city with little greenspace.
Do your research. Before you pick a dog, talk to the shelter or breeder about what you are looking for in dog, what your space is like, if you have children or other animals, and how much time and commitment you can make in order to find a dog that would be a good fit for your family. Learn about the personalities and characteristics of different breeds, don't just go for one you think is cute or looks fun in the moment.
Dogs are a lot of responsibility but also a rewarding investment. Nothing quite compares to the feeling of opening the door after a long day and being greeted by the sweet face and unconditional love of your dog. Just make sure you're ready for the commitment and have plans in place like boarding or doggie daycare to watch after your dog when you can't be there. Lake Wylie Pet Resort treats your dog like family and offers quality daily care as well as boarding and grooming to meet all of your pet's needs. Contact us today to learn more or sign your dog up!