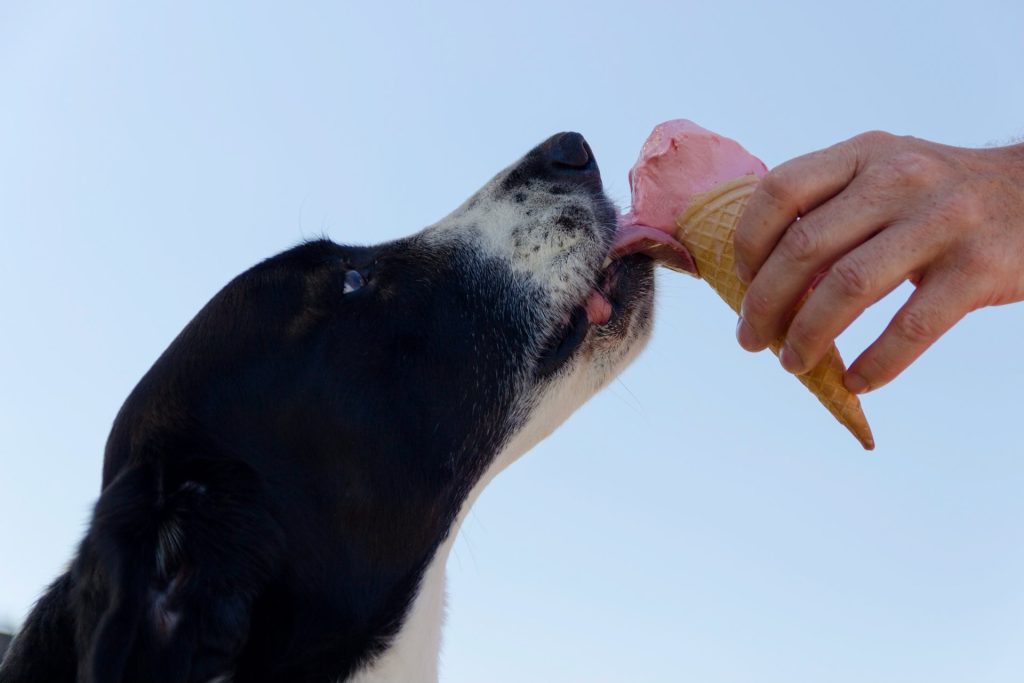 There's nothing quite like cooling off with an icy treat after being outside in the summer heat. Your pets enjoy a refreshing snack too, and there are a lot of dog-friendly foods that are healthy and delicious (in moderation, of course!). Give your dog something to look forward to this summer by whipping up a variety of frozen treats.
The Basics
There are several core ingredients you can use as the basis for a wide range of frozen treats. They are probably things you already have on hand, making it even easier to throw something together:
Water
Chicken broth
Plain yogurt (no added sugars or artificial sweeteners like xylitol)
Fruit
You will also need some type of container or mold to freeze the treats. You could use an ice cube tray, silicone molds, or small paper or plastic cups. If using paper cups, peel the paper away before serving it to your dog. Run plastic cups under warm water for a few seconds to release the treat.
Creating Frozen Concoctions
Now that you have your basic ingredients, it's a matter of mixing them up. Freeze small chunks of frozen fruit such as strawberries, blueberries, cantaloupe, watermelon, peaches, or bananas. You can always feed them to your dog plain. Or, pop the frozen chunks in the blender and puree. You may need to add a bit of water to thin it out. You can combine fruits to create different flavors, then refreeze. You can also blend the frozen fruit with some plain yogurt, then pour it into a mold.
Another option is to fill an ice cube tray half full with either plain water or chicken broth. Let it freeze, then add a blueberry or small chunk of fruit on top and fill the rest with water. Pop it back in the freezer for a few hours, and as your dog chews the ice, they will get a fruity surprise!
You can also place a slice of banana in the bottom of the ice cube tray, then top it with pureed fruit, or a mix of fruit and yogurt. Blend a bit of peanut butter with the banana for a special surprise. Just make sure your peanut butter does not contain xylitol, or it can make your dog sick. Adding peanut butter can also thicken up your mixture to give it more of an ice cream consistency.
The great thing is that you can use almost any fruit you have on hand as long as you remove the seeds. (Remember that grapes are NOT a safe fruit for dogs to eat.) Give your dog these frozen treats sparingly as they can still be higher in sugar and calories, and your dog's diet should primarily consist of dog food.
If you're heading out of town, Lake Wylie Pet Resort can provide a cool, safe environment for your dog to relax this summer, and you can have peace of mind knowing that they are in good hands. Contact us today to schedule your pet's stay!