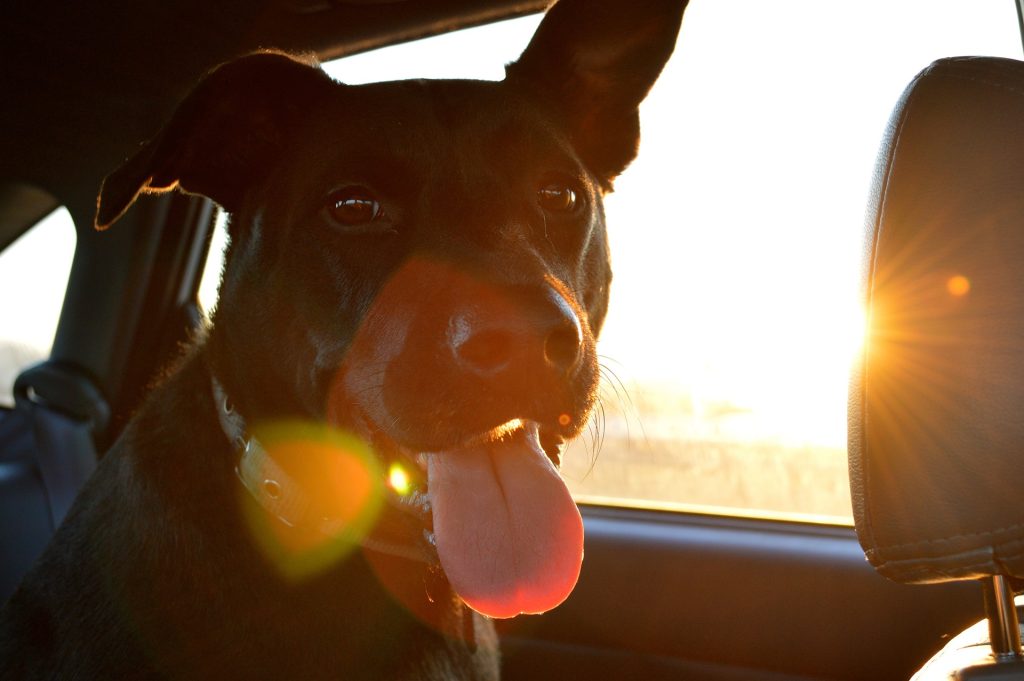 As summer approaches and the school year ends, many families are looking forward to going on vacation. Whether you're headed to the beach, the mountains, or anywhere in between, planning and preparation are key. This is especially important if you are bringing your dog or cat along. You want to make sure that you have everything you need to make the trip as smooth as possible.
1. Update Identification
Check your pet's identification tags or microchip to make sure all of the contact information is up to date, especially if you've recently moved or changed phone numbers. You'll want your pet to be wearing their collar at all times just in case they should become separated from you. If your cat doesn't normally wear a collar, you may want to get them used to one for when you travel. Don't forget to attach your dog's rabies vaccination tag to their collar too!
2. Pack Extra Supplies
You never know when you'll run into bad weather, road construction, or an emergency that alters your travel plans. Pack a few days' worth of extra food, water, treats, and medication for your pet just in case.
3. Keep Them Comfortable – and Safe
Putting your pet in a travel crate lined with a soft blanket and a few toys can be the best way to keep them safe in the car. Make sure the crate is secured so that it doesn't shift around. If your dog is riding in the backseat, use an approved safety harness so that you can buckle them in. In the event of an accident, you don't want your dog to become a projectile object.
4. Schedule Regular Breaks
Plan to stop every 2-3 hours and give your dog 10-15 minutes to run around, eat, drink, and use the bathroom. Just as you get restless from riding, your pets do, too. They need a chance to get some of their energy out and get their circulation going.
5. Look for Pet-Friendly Accommodations
If you're planning on staying in a hotel, check with them ahead of time to make sure pets are allowed. The same goes for any Airbnb's or other rental units. Some facilities welcome animals and provide special services just for them. Do your research so you know where you can safely stay without any issues.
6. Check with Airlines
Airlines have their own rules and regulations when it comes to traveling with pets. If you're flying, research the airline's track record for handling pets to make sure your pet will be safe. Also, double-check requirements so you don't run into issues once you get there because something is out of compliance or you don't have necessary documentation. There may be additional regulations if you are flying internationally or traveling between countries, so do your research ahead of time and plan accordingly.
Do you know already that your pet is not a great traveler, or that you'll be doing a lot of activities where they can't come along? Rather than leaving them alone, make plans to board them at Lake Wylie Pet Resort. You can have peace of mind that your pet is safe and well taken care of while you're away. Plus, they'll be able to socialize with other dogs while they're there! Contact us today to schedule your pet's stay.